Micheal Jackson.. oh! michael jackson!
hah!! poor sod. Got himself all "gang banged" with the trial and now the parents even make appearance on TV. To set the record straight they say, but me not sure that it helped though. Come on! Would it help when your mom and dad came on air and have differing opinion about you. Aiyoh!! even Mr Noodle can figure that out. Heck, Even Dorothy the pet fish would too. Duh!

ermmm.... that it won't help poor MJ that is. Just in case you haven't figured it out yet :D

anyway, poor MJ with his troubles. From king of Pop to king of errrrrr..... errrr..... (pls fill in anything that rhymes with Pop with bad meaning here, thanks!).

Really.. pity the poor sod from such height to lowest low. But fear not! Even with all the problems and bad press you know you're still famous and popular when you have this!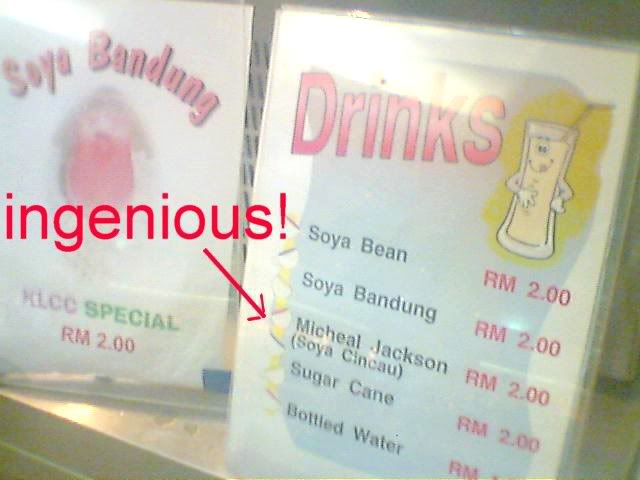 AHAHHAHAHAHAAHAHAHAAAA!!!!



Found that at KLCC and just couldn't resist to snap a pic.

AHAHAHHAHAHAHAHAHAAA!!!