somebody crash into my baby!
nope! not fun!

some bloke decided to reverse into my car and dent my front left wheel arch and then scratch my entire front left door. Stupid!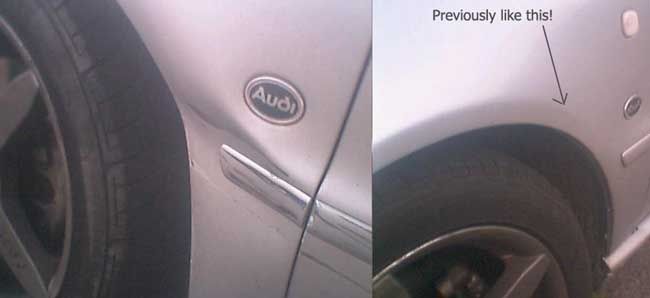 **notice how the arc have a dent? might seem small in the pic but when you consider there's a outward kink to the wheel arc design it is pretty deep.

and scratch my entire left door too!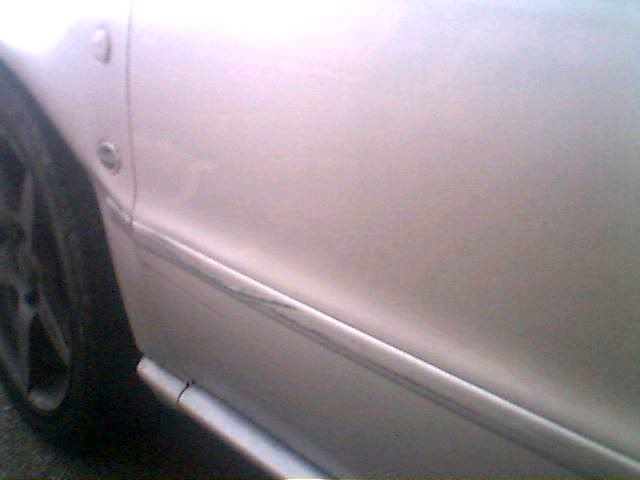 As a result of that dent my inside firing (the one to prevent water/dirt from the tyre splashed to the engine / body) was warped. Whenever I brake a lil' bit hard the tyre would scrape against and and it is darn farking irritating.

ugh!!!